Businesses often get a lot of negative coverage when it comes to discussing the environment and being eco-friendly. There are massive corporations that are at fault for the majority of carbon emissions in the world. In fact, US businesses use around 21 million tons of paper every year!
We all know there's a problem, but it's important to acknowledge the companies that are actually doing good as well.
In this post, we present to you the top 10 greenest companies in the US right now. All of these companies have made great strides in being more environmentally friendly by either saving paper or decreasing their carbon footprint.
Hopefully, their practices give you inspiration on things you can do within your own office or day-to-day life to be a little more green!
Here's the list, along with some info on why they've made the top 10: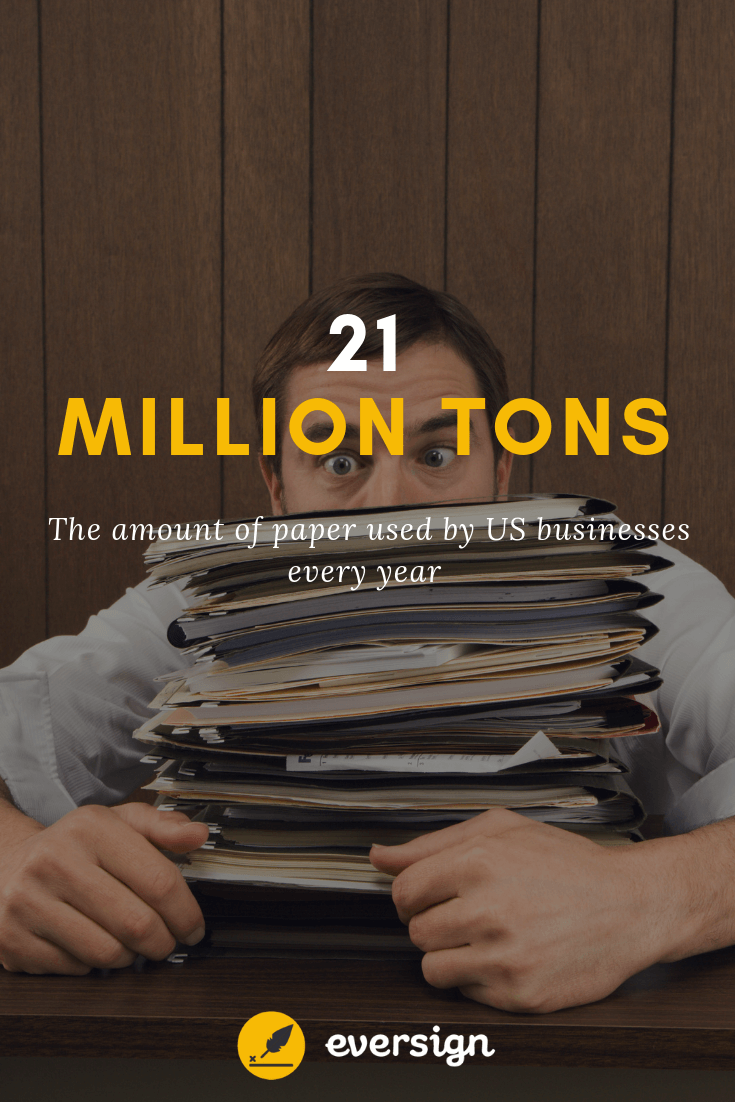 1. Amazon
Named after an iconic rainforest, you'd think Amazon would do everything in their power to reduce paper wastage and be as green as can be. As it happens, they're doing just that.
The company is actually set-up with a policy of eco-awareness, which means they always think about the consequences of their actions with regards to the environment. Everything they do is set up with the aim of having as little an impact on the environment as possible.
One of the main things they focus on is reducing the amount of non-renewable energy they consume. To do this, they've installed massive solar energy systems on the rooftops of many of their large fulfillment centers up and down the country.
This dramatically reduces their carbon footprint as a lot of the energy in these centers is from the solar systems.
Not only that, but they've also started creating renewable energy stations that help power some of their offices and data centers as well.
2. Google
This technology giant has always made it their mission to be one of the greenest companies in the world.
It's fair to say Google put their money where their mouth is, with a whopping $2.5 billion invested in various eco-friendly projects—including ones with an emphasis on renewable energy sources.
The company does a lot throughout its offices to ensure that it generates as little waste as possible too. One thing they're very focused on is reducing food waste in all their office cafes, by ensuring no eatable food isn't cooked and used.
They have also established new and innovative ways of helping with some of the biggest environmental concerns as well.
Google Maps technology is used to help track deforestation and see the impact it's having all across the globe. They also use state-of-the-art AI technology in their data centers to lower energy consumption as well.
3. Unilever
For years, Unilever has been one of the top companies trying to be more eco-friendly. It started eight years ago when they introduced something called the Sustainable Living Plan.
In this, there were rules and targets that the company had to meet every single year. It encouraged them to save energy, waste less water, and even keep paper waste below a set figure.
To say this has been a success would be a considerable understatement. Of all the waste produced by Unilever, 75% of it gets recycled. They even won an award back in 2015 that recognized the strides they were making in being green.
4. Patagonia
The next company on this list of the greenest companies in the US is pretty unique. Patagonia is a business that makes loads of different types of outdoor clothing and gear.
What makes them interesting is that they actively discourage people from buying their products - if they don't need them. They're intent on preventing consumers from buying items they don't need and just creating more waste, which harms the planet.
However, their primary commitment to greenness is in how they create their products.
A lot of their items are made using recycled plastic and other materials. Along with this, they've got a service in place where they repair damaged items rather than having someone replace it. Both of these things help prevent excess waste and keep the environment happy.
5. Nike
One of the most recognized brands in the world, Nike has a pretty up and down history when it comes to being one of the greenest companies in the US. At one point, they were known for being quite bad in this department and weren't sustainable at all.
But, things have changed, and they're now pushing for more eco-friendly practices in everything they do.
A few years ago, they even developed an app that lets designers choose raw materials that have a lower carbon footprint than others.
This ensures their products are made using more eco-friendly materials, and they've also started producing goods that are manufactured using recycled materials!
6. Citibank
A leader in financial products/services, and now a leader in going green; Citibank is fighting hard to set new standards, particularly in the case of renewable energy.
They already have one office building that's 100% green. All the energy comes from a renewable source, and they've pledged to make all of their buildings and offices 100% green by 2020 - that's some feat!
As if this wasn't enough, they regularly volunteer in local communities to do whatever they can to help make the area more environmentally friendly. They're serious about going green, and a huge $100 billion is set to be invested in this area over the next 10 years.
7. Adobe
With headquarters in California, Adobe always had one thing on their mind when going green; water waste.
This state is renowned for horrible droughts, which are worsened when big companies are using up far more water than they need. Adobe slashed their water usage by over 60% to help prevent droughts and be more environmentally conscious - and this was just the beginning.
They're widely regarded by many as the greenest IT company in the US, with one of the best packaging policies in the country. The company is determined to make package waste a thing of the past. As of right now, they've dramatically cut the amount of packaging they use, which has a significant impact on plastic pollution.
8. Panasonic
Panasonic enters this list as something of a dark horse. They've gone unnoticed for quite a long time, but many of the countries top eco-friendly experts are saying this business is right up there with the greenest companies around. This is based on two major ideas:
Reducing energy use in offices
Creating more environmentally-friendly products
Right now, you can buy many Panasonic appliances that are eco-friendly and require minimal energy to power them. They also come with energy-saving modes that make them even better.
But, the real gem comes in their offices. They're attempting to lower their office carbon footprint, and one idea has been to move to locations near public transport stations. This stops employees from driving and reduces carbon emissions from people working at Panasonic.
9. IBM
IBM has been trying to turn green for the last 60 years. They were one of the only companies that cared about their environmental impact back in the days before everyone knew about climate change. Back in 2015, they even pledged to reduce their CO2 emissions by 35% by 2020.
Now, they're working hard to lower energy usage and improve their office buildings. The key to this lies in their own smart technology that reduces the building's demand for different resources.
As a result, their carbon footprint is decreasing year by year. They're also trying to get more 'green' resources into their company to create products. This is part of the green procurement program they set up a few years ago. In conjunction with this, they put a lot of focus on managing water use as well.
10. Cisco
Last but not least, we have Cisco. Many experts regard this company as the greenest of them all, but we're sure plenty of the names on this list have a thing or two to say about that.
One thing no one can dispute is how much of an impact this company is having on the environment. They've made great strides in so many different areas to help be more sustainable and lower their carbon footprint.
A key thing that stands out is that nearly 80% of their electricity comes from renewable energy sources. That's a colossal amount when you consider the size of the business and the number of offices they have.
They also have a program called Pack It Green, which they've used to help minimize plastic waste and use more recyclable packaging across the board.
Perhaps the most impressive stat is that Cisco employees from San Jose and San Francisco saved over 145 metric tons of CO2 during 2016. This came from a carpooling program that encouraged employees to share rides and reduce the carbon emissions they create by driving.
Follow In the Footsteps of These Green Companies
It's encouraging to see so many massive companies on this list. We need more businesses to step up and actively put policies in place that force them to be more self-sufficient, sustainable, and eco-friendly.
You can spot multiple running themes throughout this list, with energy consumption being a key one. If every business focused on reducing their energy consumption through non-renewable sources, then it would drastically decrease carbon emissions throughout the world.
Hopefully, more and more companies jump on board with these ideas, meaning we'll be introducing some new names to this list in a year's time.