There are many business situations in which it's easier and more efficient to have your prospects, business partners or employees sign in person rather than send them the documents for signature at a later point.
eversign's professional plan enables you to collect in-person signatures on the device of your choice, be it a laptop, tablet or any other mobile device. After completion, the document will be delivered to your signer's email address.
In-person signing is the best solution in any situation in which your prospects or customers need to sign a document in person in the presence of a member of your staff, because it's fast, easy and paperless.
When to use in-person signing
These are just a few of the instances in which in-person signing is the most efficient method:
• Waivers
• Non-disclosure agreements
• Intake forms at gyms, yoga studios, etc.
• Rental agreements for cars, equipment, tools, etc.
• Subscription forms and other documents to take to trade shows, fairs and other promotional events
• Listing agreements, tenancy agreements and other real estate documents
• Membership subscriptions for all types of organizations
• Delivery forms
An efficient way to close the deal on the spot
Here are the main benefits of electronic in-person signing at a glance:
• it's fast and efficient
• it allows you to collect signatures from wherever you are, minimizing the risk of losing prospects to the competition
• it's paperless and environment-friendly
• it's easy and hassle-free
• it looks more professional than carrying paper forms with you to meetings and trade fairs
How to enable eversign's in-person signing
In order to use eversign's in-person signing option, go to the templates list and choose the template link you want to use or create a new one in the templates menu. Then choose "Enable In-Person Signing" from the righthand button menu near the "Send Link" button, as shown in the screenshot below.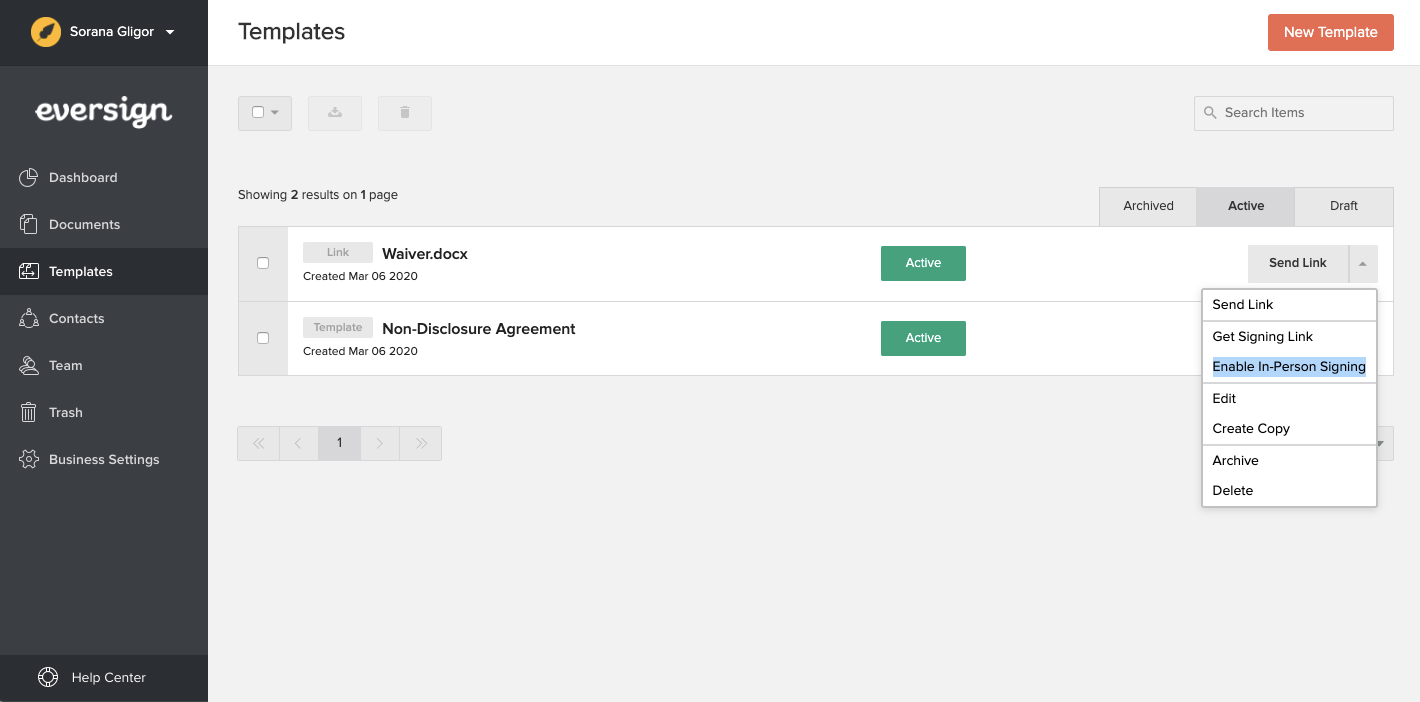 A popup window will appear, asking you to confirm that you wish to disable the email verification for this template. Press the "Enable" button in the popup window and the in-person signing function will be enabled. The chosen template link can now be signed in person on a device that is logged in to your eversign account.
In order to disable the in-person signing function, go back to the righthand button menu near the "Send Link" button and choose "Disable In-Person Signing"
How to sign the template in person
After enabling in-person signing, your signers can sign a template link directly on your device. To sign a document in person, simply look up your template link in your templates list and click the righthand "Sign Now" button.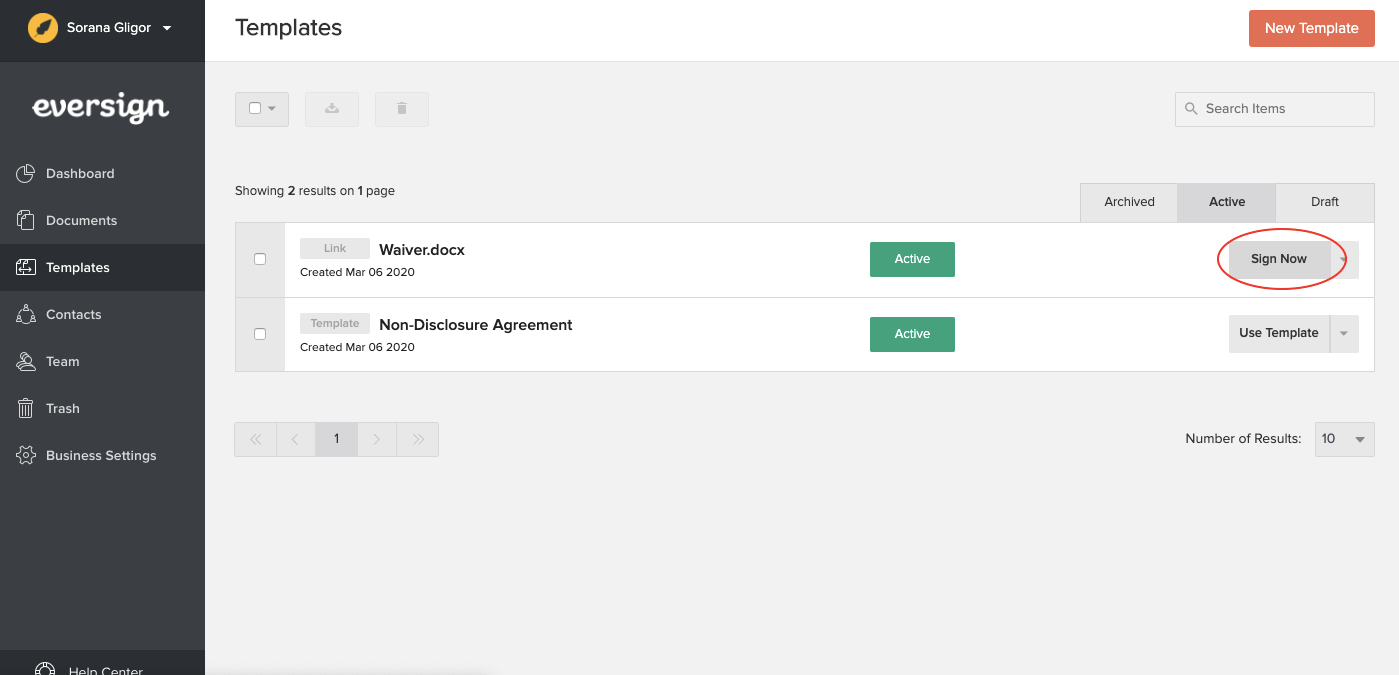 You will then be redirected to a page where your signer will be required to enter their name and email address.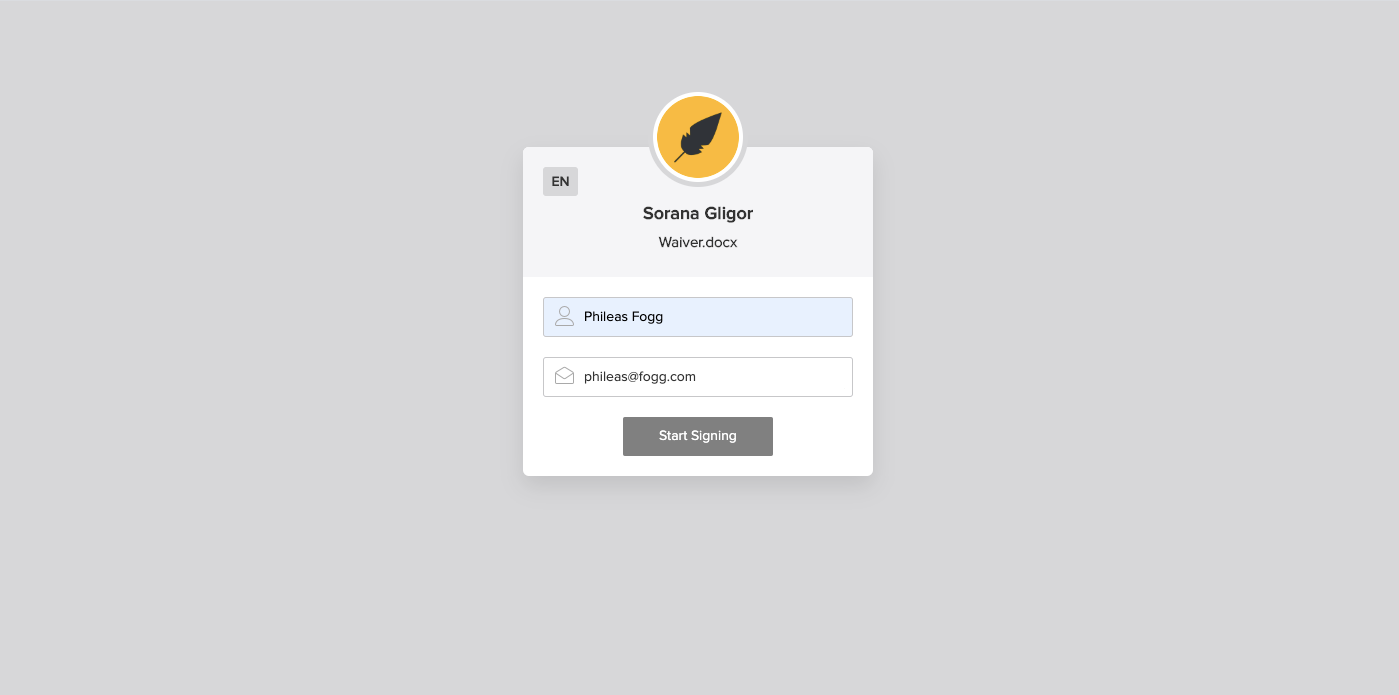 Once submitted, your signer will be redirected to the signing process. They can now read the document and sign in the allocated box.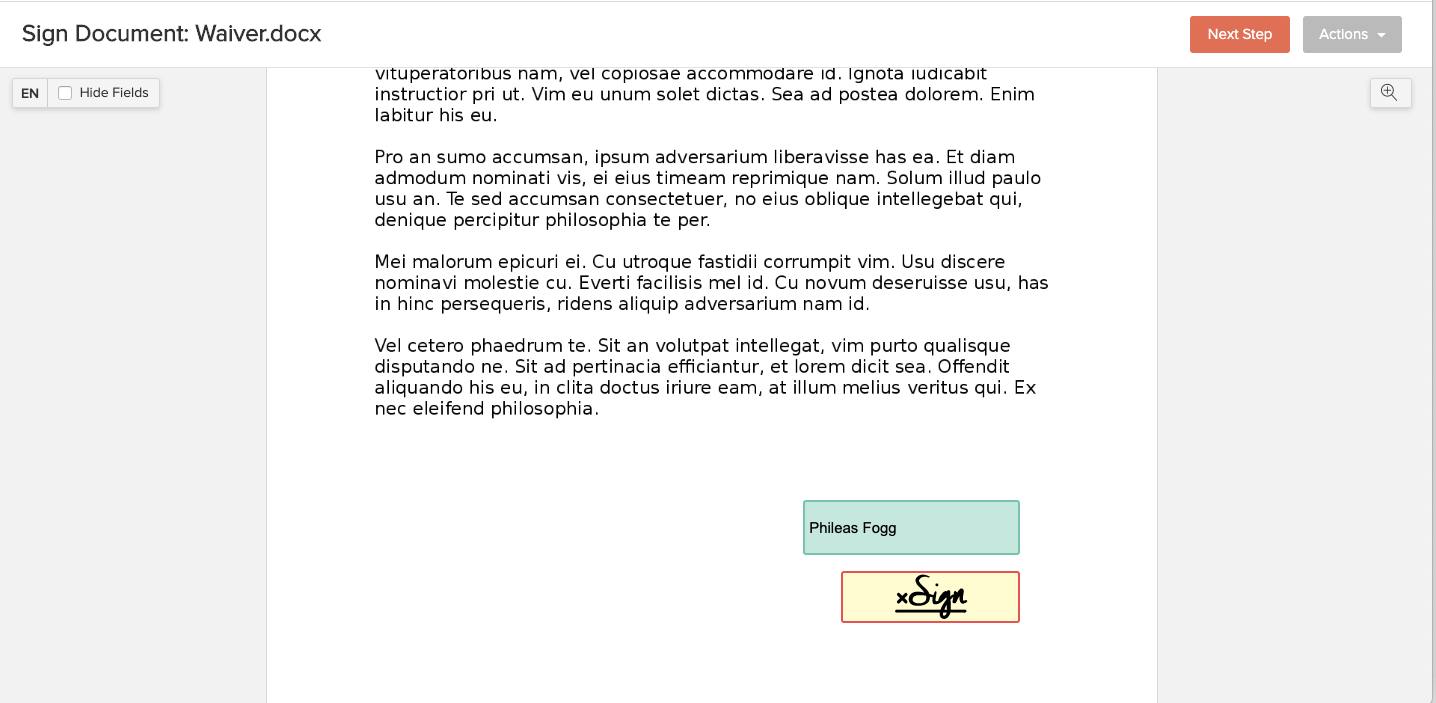 When clicking or tapping the sign box, a window appears, in which the signer can choose how to sign the document.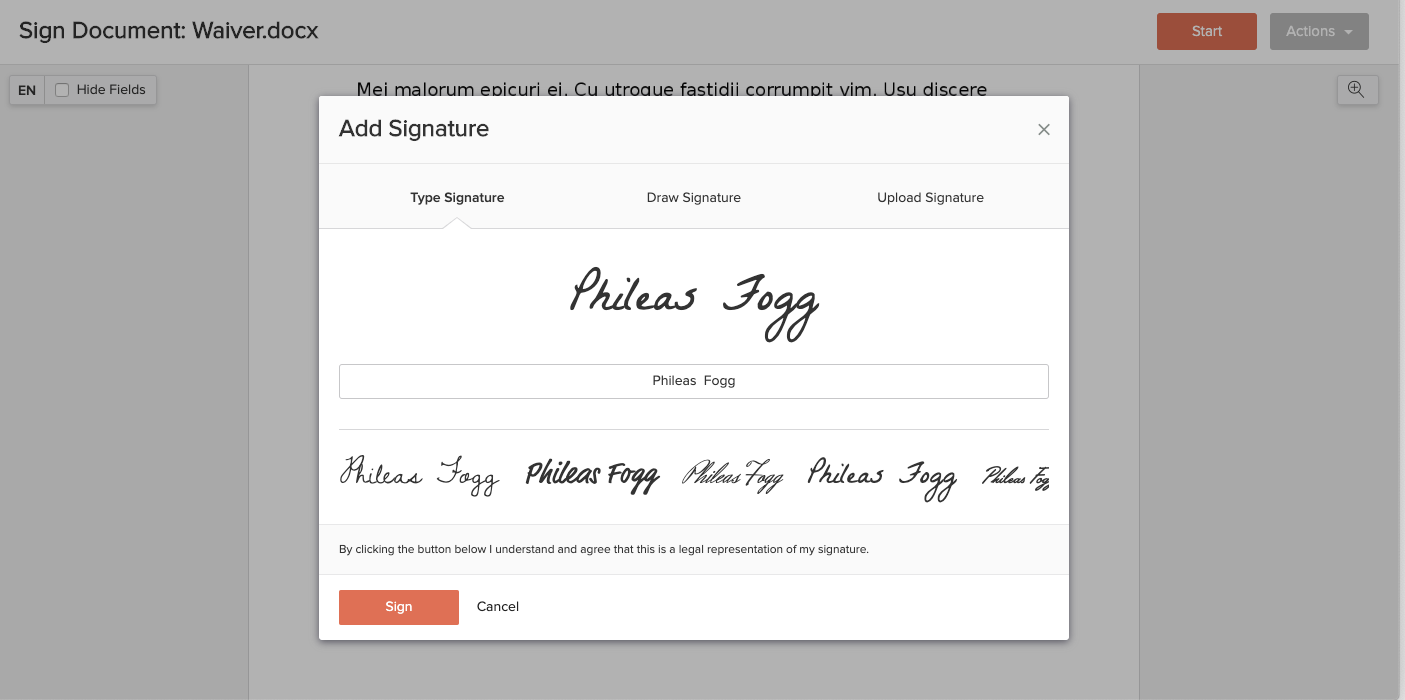 After signing, the client needs to click the "Sign" button, which brings them to the now signed document.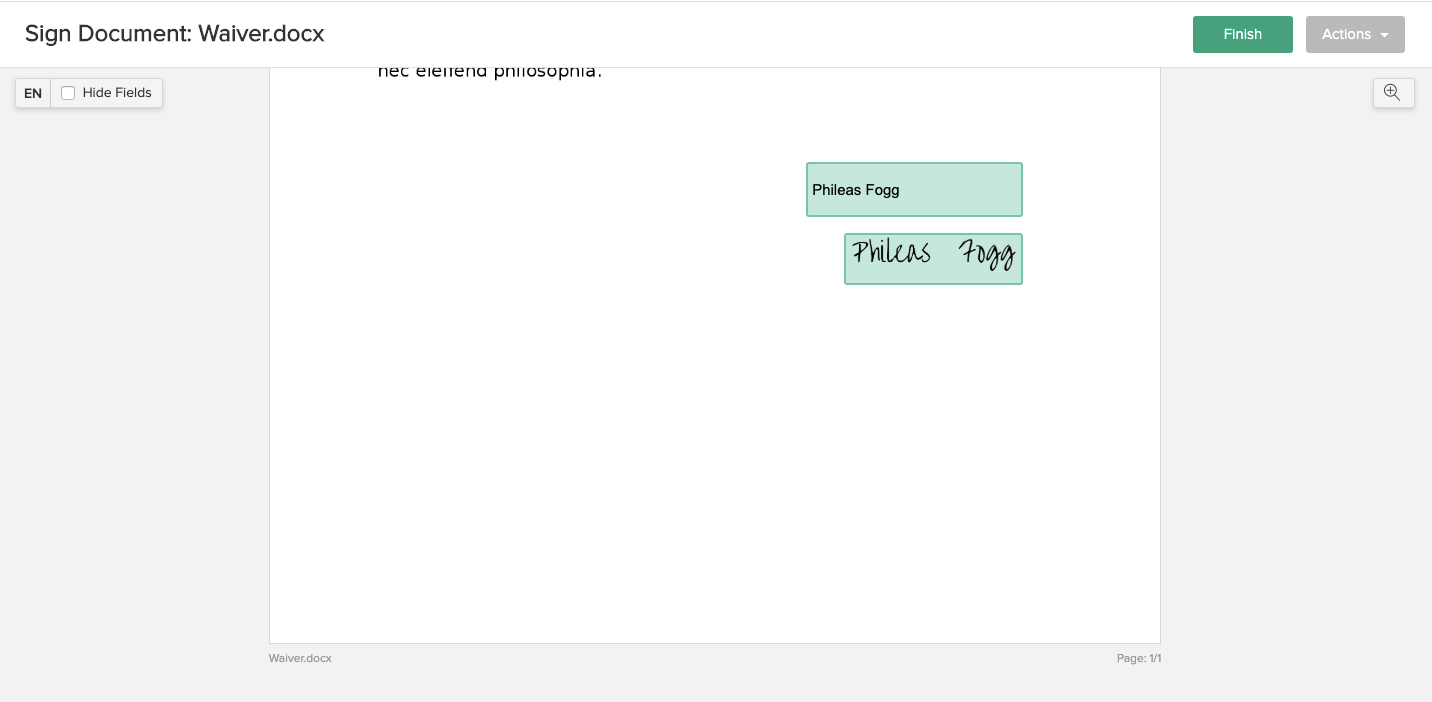 Next, they need to click the "Finish" button in the righthand upper corner (shown in the image above) and a popup window appears, informing the signer that by clicking "I agree", they will agree to be legally bound by the document and the eversign terms and conditions.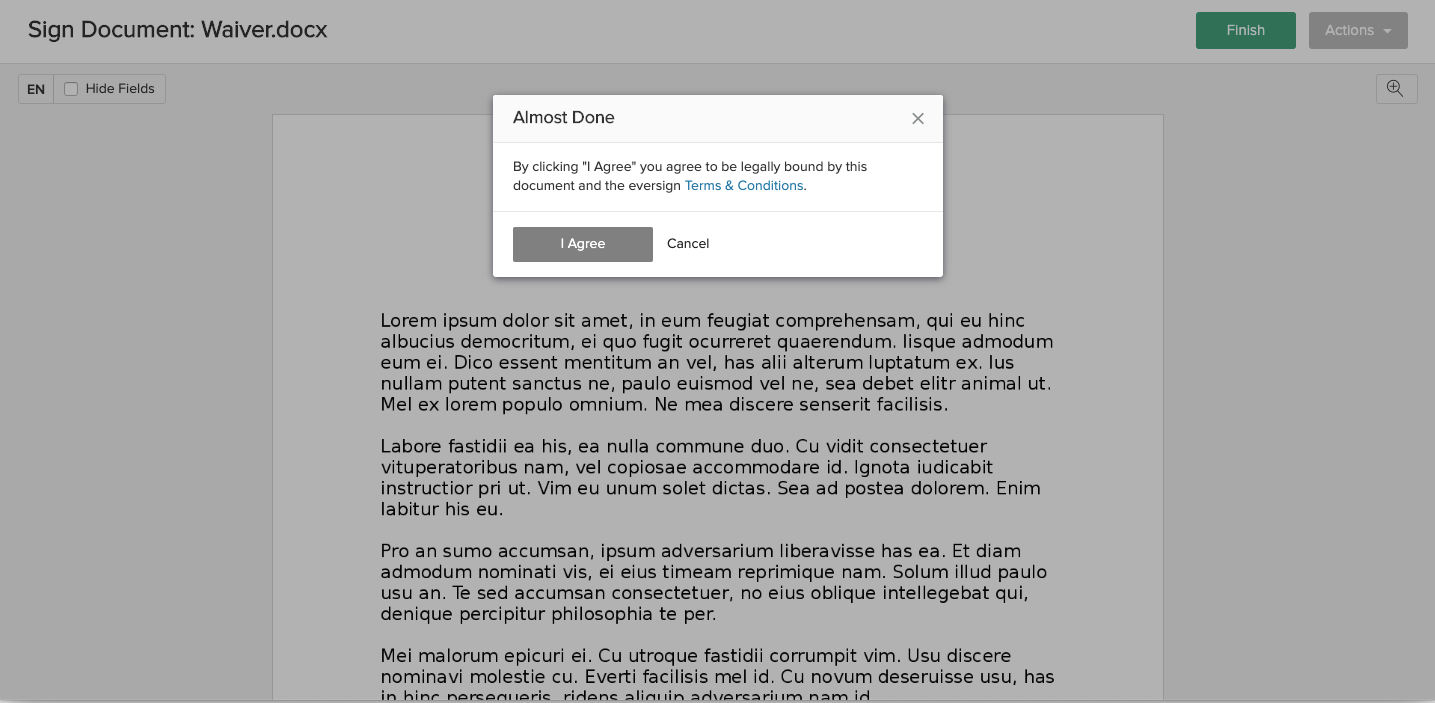 After clicking the "I agree" button, the signing is complete and both the signer and you will receive a PDF copy of the signed document via email.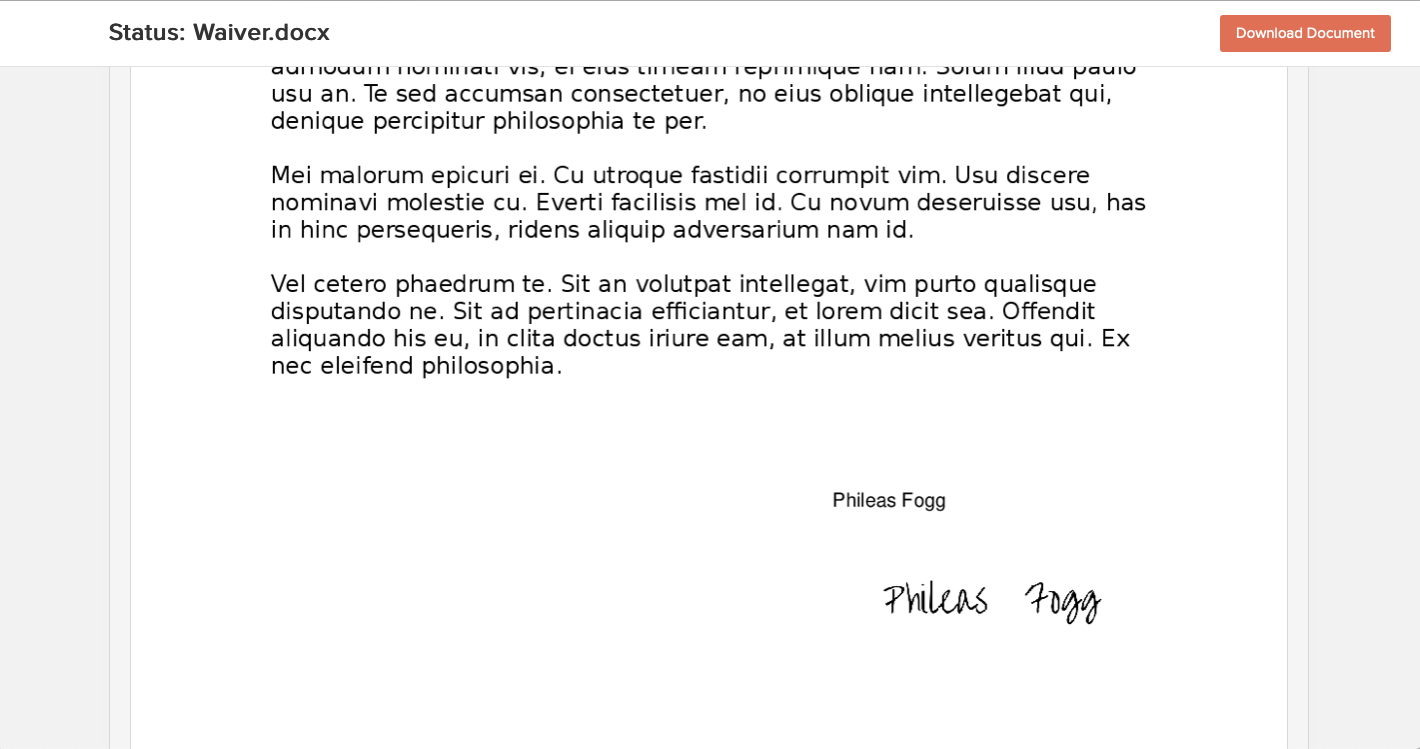 If you want to know more about eversign's features, you can check out the features section on our website or you can contact us to arrange a demonstration.