Yesterday we published an article on the best scanners for going paperless.  And while these scanners are great, what if you're just starting to go paperless or can't spend $200+ to move your documents to the cloud? Don't fret: in this article, I'll show you the best mobile scanner apps for iOS and Android.
Why Mobile Scanner Apps?
Scanner apps are nice because they're a cheap and use hardware you already own. Most scanner apps are less than $10 on the App Store and work with any modern smartphone or tablet with a camera.
Scanner apps do more than just take photos of your documents too. Most will automatically resize your scans, convert them to black-and-white, and most include built-in OCR. OCR makes scanned documents—handwritten or typed—searchable. You can save then these scans to cloud services like Evernote or Dropbox directly from the scanning app.
Note that these apps are not a full replacement for your desktop scanner. Mobile scanner apps are slower and, in my experience, have a lower scan quality than their desktop counterparts. But for price and use on-the-go, scanner apps cannot be beaten.
Best Scanner Apps for iPhone and Android
CamScanner – iPhone and Android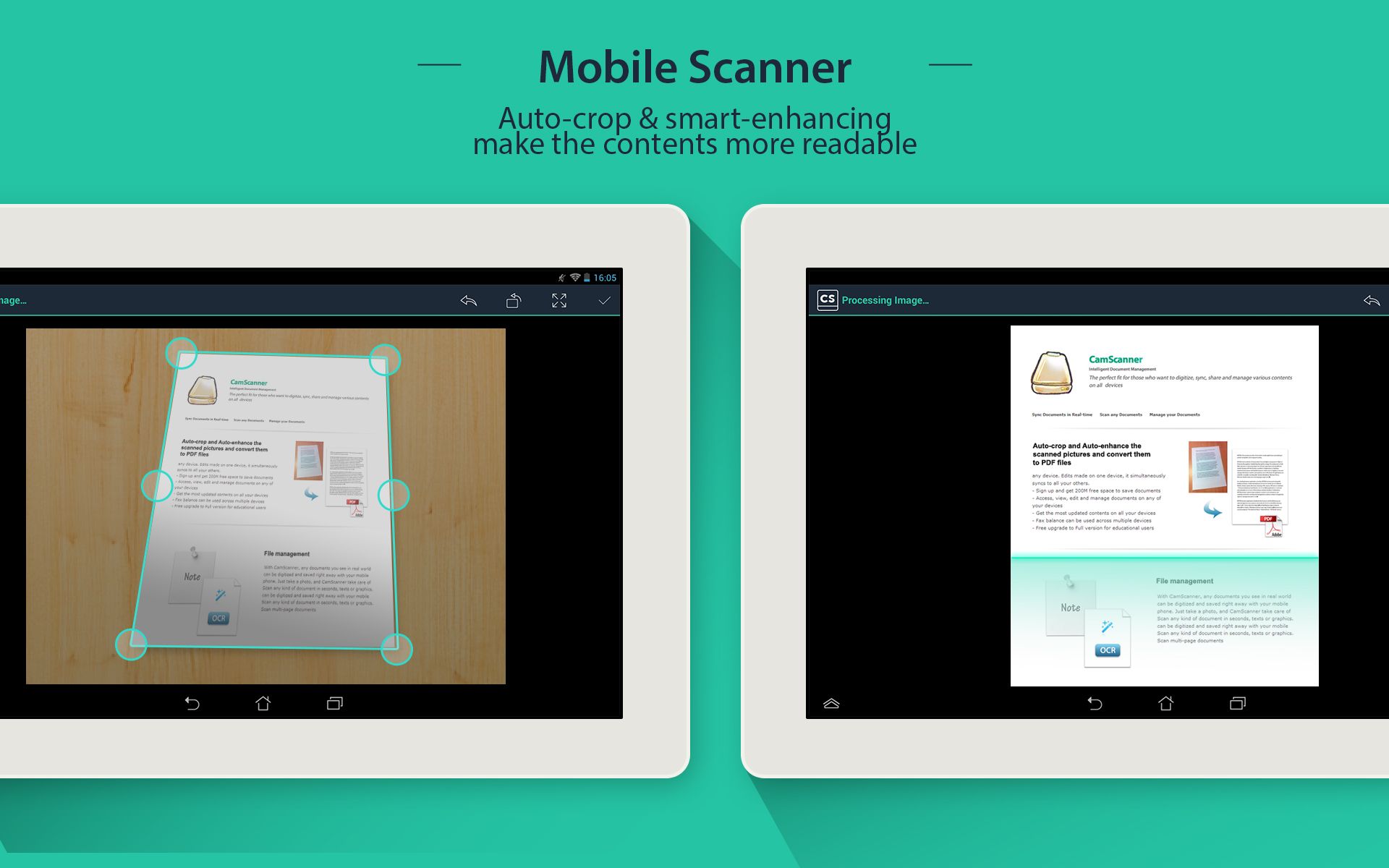 CamScanner is a feature-packed iPhone scanner. To scan a document, just pop open the CamScanner app, snap a photo of your document, and CamScanner will automatically crop your document. You can then apply filters to your document for added readability, for instance, you can make your document black and white or lighten the page.
The app also has built-in markup features. After scanning your document, you can add watermarks, white-out parts of said document, and draw directly on the document. Then, you can export to one of the many cloud services CamScanner supports like Evernote, OneDrive, and others.
CamScanner is free for iPhone and Android. However, most of its special features require a Pro account that costs $4.99 per month. The premium plan also includes 10GB of cloud storage for your documents, removes ads, and adds other small features. Check CamScanner's site for full details.
Scannable by Evernote – iPhone Only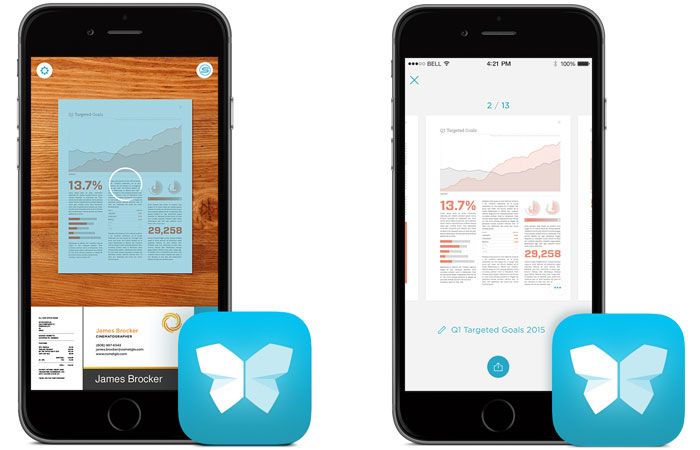 Scannable is a mobile scanner app for Evernote enthusiasts. The application makes scanning simple with one-tap scans and special modes for scanning whiteboards and business cards. When scanning a business card, Scannable will automatically add the card to a new contact, so you'll never have to hold onto business cards again.
The application is created by Evernote, so naturally, Scannable has seamless Evernote integration. This makes it perfect for anyone that uses Evernote to organise their scanned documents, however, Scannable also offers export features to other services.
Oh, and don't forget that Eversign integrates with Evernote! Do the following to use your freshly scanned document with Eversign:

Login to your Eversign account and select Sign from the Quick Actions drop-down menu at the upper righthand corner of the screen.
Click on the Evernote button that's located on the right-hand side of the screen.
You'll then be prompted to sign in with your Evernote account and select the file you'd like to import. You can then sign the document and send it off to clients—it's as easy as that!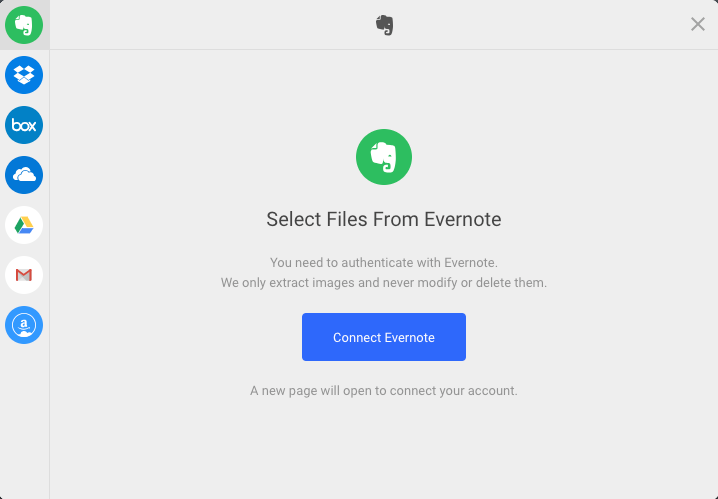 As of now, Scannable is only available for iPhone users, however, I'm hopeful that Evernote will change this soon with an Android app. Download Scannable for free from the App Store.
Google Drive – Android Only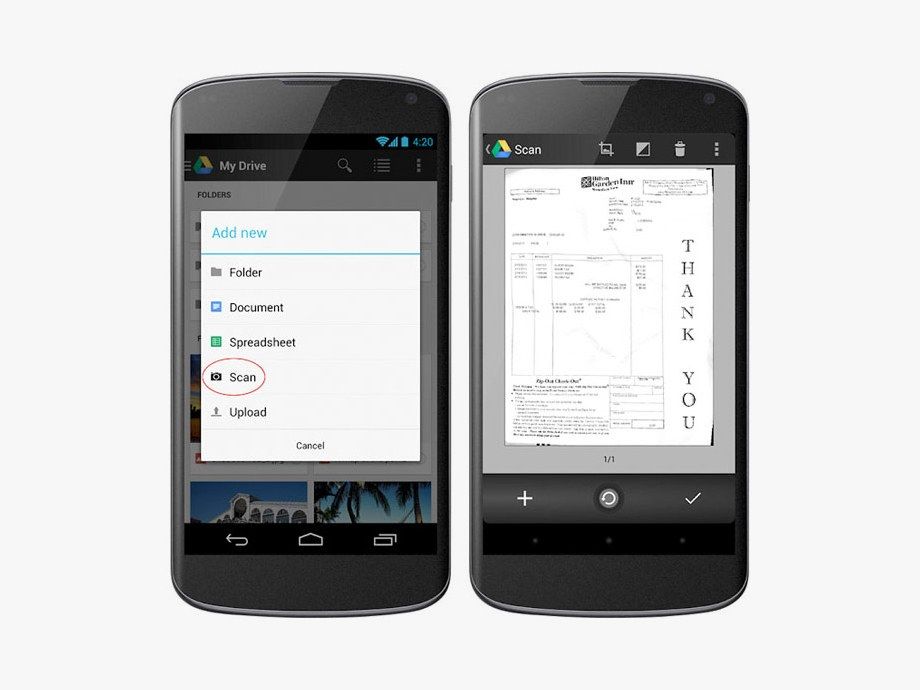 Google Drive's Android app has a little-known scanner feature, perfect for those who use the service to organise and store their documents. Google Drive will automatically OCR your document (in other words: make it searchable), crop it to size, and save it to your Google Drive. It's barebones, but it's a great way to scan documents without fuss.
To access Google Drive's scanner:
Launch the Google Drive app on your device.
Tap the +button at the bottom screen of the screen.
Tap Scan on in the pop-up menu.
Scan your document and enjoy!
Google Drive is free on the Android Play market. Unfortunately, Google Drive for iPhone and iPad doesn't support this feature… yet.
Enjoy Your Simplified Life
Going paperless can make your life more simple and organised, and with the right mobile scanning app, you can immediately scan in all of your new documents on the go. In the comments, let me know what scanner app you use on your smartphone.