AccountinghHub.io is the place accountants go to streamline practice management and boost productivity. Client information is easy to find and stored one place, accessible from anywhere. The platform manages work across the practice, automatically tracking key client dates, sending reminders and managing workflows.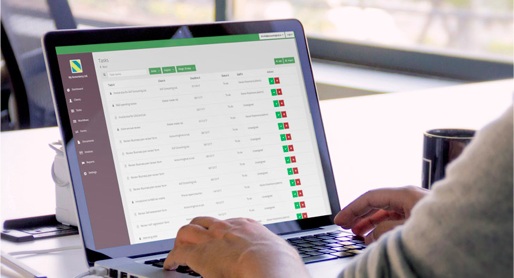 When AccountingHub managing director, Kieran Fitzsimons, incorporated e-signature into the platform, he turned to eversign. We asked him about his choices and experiences.
e-Signature a huge benefit
Processing physical documents - printing, signing, scanning and posting - is laborious. Kieran explains, "Getting documents signed in a matter of minutes rather than days is a huge benefit to our clients, particularly for intense seasonal work that many of our clients have, like self-assessment filings. It's also good from an information security perspective, which has been a key client concern with GDPR."
Security, validity and price the key considerations
"We looked at several solutions. Our key considerations were security, validity and price. The eversign platform was the easiest to get started with and we had excellent support from their team. One of the great things that differentiated eversign was the option to send your own email notifications, allowing us to preserve our clients' branding. We wanted to ensure the same look & feel as we had within the application itself."
The API is the easiest to use
"The API was the easiest to use. Sandbox mode meant we could see exactly what was happening before we subscribed. Support for web- hooks allows our platform to stay aware of the signature status and know when it is completed. It's very close to being exactly as we want. For an initial release of a 3rd party integration it's fantastic. I believe we can depend on eversign based on our experience so far. One of our clients told us, 'Love the new software you are using, all signed!'. Client feedback has been great; they're very happy to see digital signatures are part of the AccountingHub platform."
More to come from AccountingHub
With the success of eversign, AccountingHub will add more best in class integrations to the platform. "We are looking at is Anti-Money Laundering (AML) checks that accountants are required to complete. We would automate this as part of a client on-boarding", says Kieran. "We are growing quickly in the UK and hope to continue to expand based on new productivity features."

Thanks Kieran!