Each of your eversign businesses can have individual team members. You can assign your team members different roles, depending of what level of access and privileges you want them to have.
There are four different roles you can assign in eversign:
The super admin has all business-level permissions, except for deleting the business. Business Super Admins cannot make any changes to your eversign account, only to your business.
Managers can view, create, edit, delete and use all business documents and templates, and cancel ongoing documents.
Staff members can create, edit, and cancel their own documents. They can also use global templates.
Read-Only members can view all business documents and templates, but cannot modify them.
How to create a new team member
In order to create a new team member, go to the Team page by clicking the "Team" button in the lefthand menu. On the Team page, click the top right "New Team Member" button.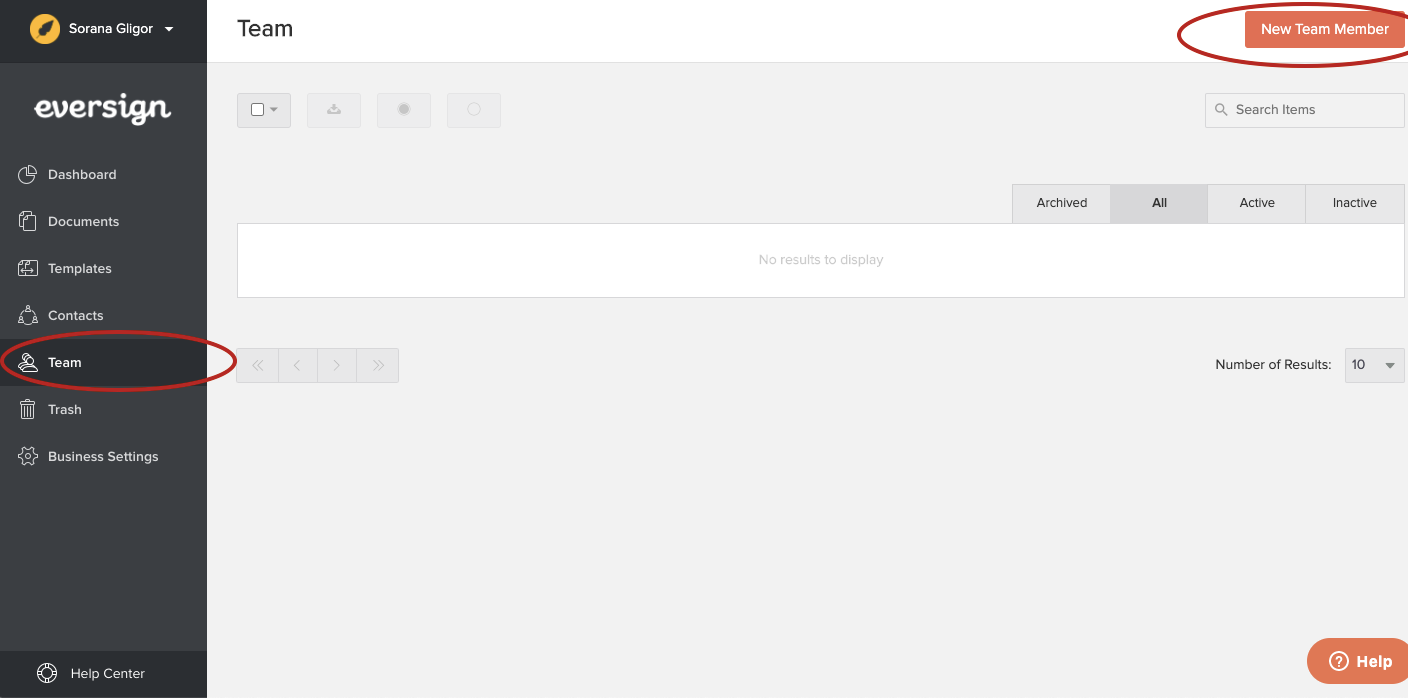 A New Team Member page will open, where you can enter your team member's email address and assign them one of the four roles: super admin, manager, staff or read-only.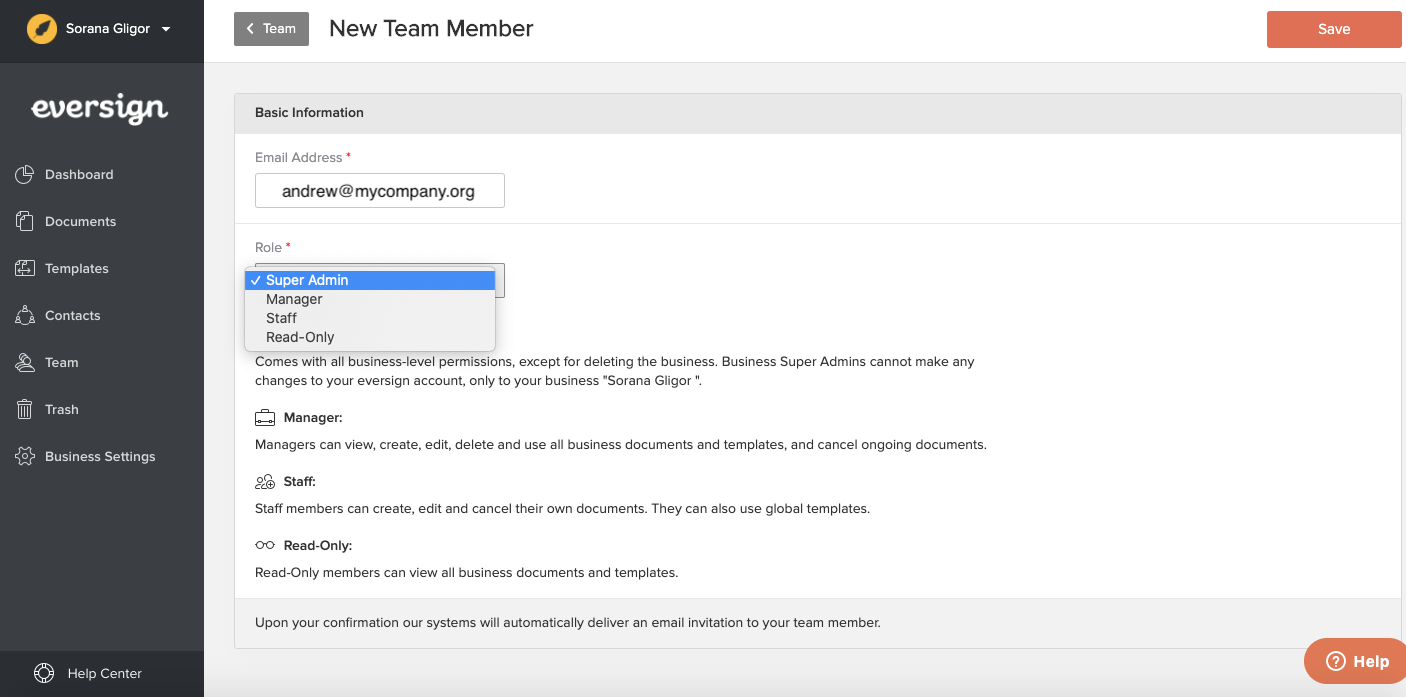 After that, save your new team member by clicking on the top right "Save" button. They will receive an email at the address that you entered, notifying them of your invitation and containing instructions on how to log in.  You can see the content of the email in the image below: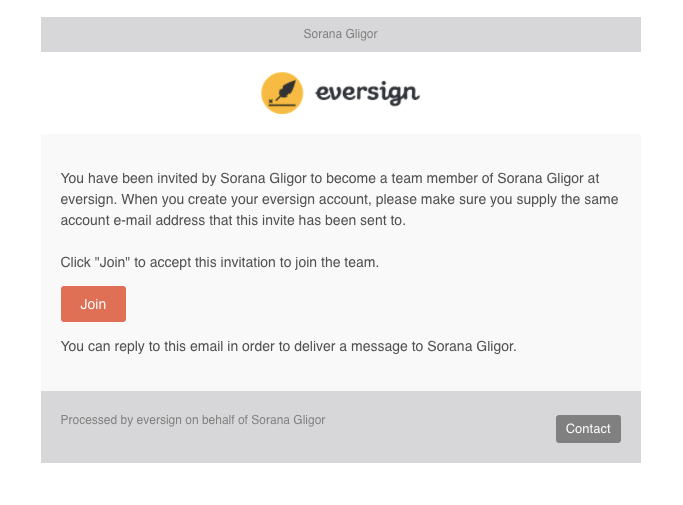 You can find your new team member in the Team list. If you want to change their role, click the "Edit" button on the right side of the screen, opposite their name.
If you wish to archive or delete a member, you can do so from the list view, by clicking the arrow near the "Edit" button on the right side of the screen.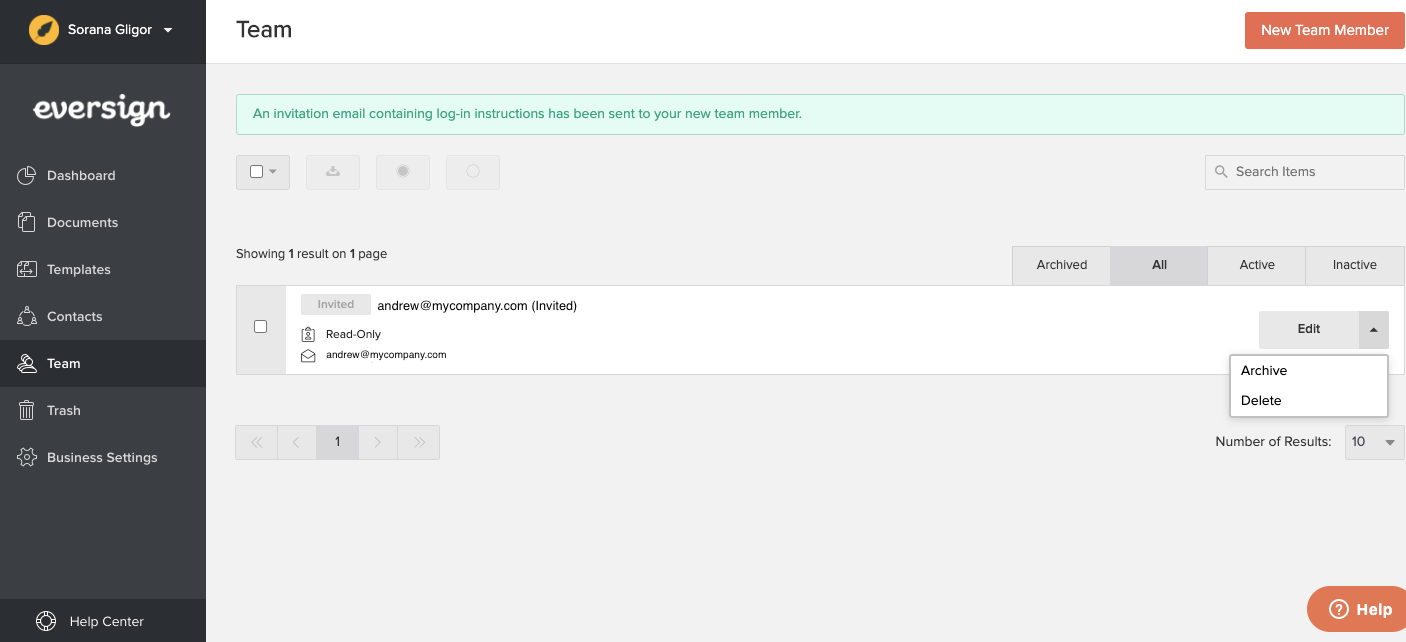 Team members per business
Please note that team members cannot be added to multiple businesses at once. If you wish to give a team member access to multiple businesses, you will need to invite them from each of your businesses separately. A team member who can access two of your businesses will occupy 2 open spots on your account's number of available team members.